Welcome to Emory!
---
Your EmoryCard is your official identification card and enables you to live the Emory Experience through secure, convenient and efficient access to events, goods and services, as well as an identity tool for the safety and security of our campus.
The EmoryCard mission is to provide an array of community-wide, mission-critical services to more than 50,000 cardholders annually, several campus systems, and numerous campus locations.
Here to Help
EmoryCard is open for your convenience, without an appointment, during regular business hours. || Monday, Tuesday, Thursday and Friday: 9:00am to 4:00pm | Wednesday: 9:00am to 1:00pm || EmoryCard will close at 3:00 pm the business day before a holiday and is closed for all University Holidays
On the Phone
404-727-9403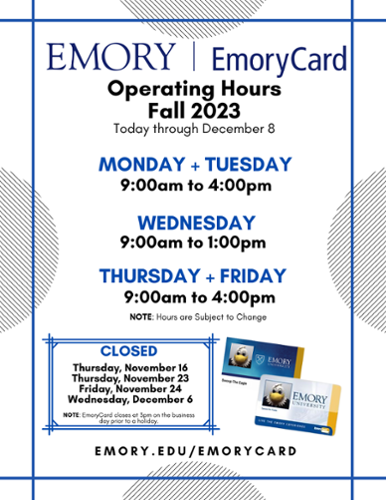 Directions + Parking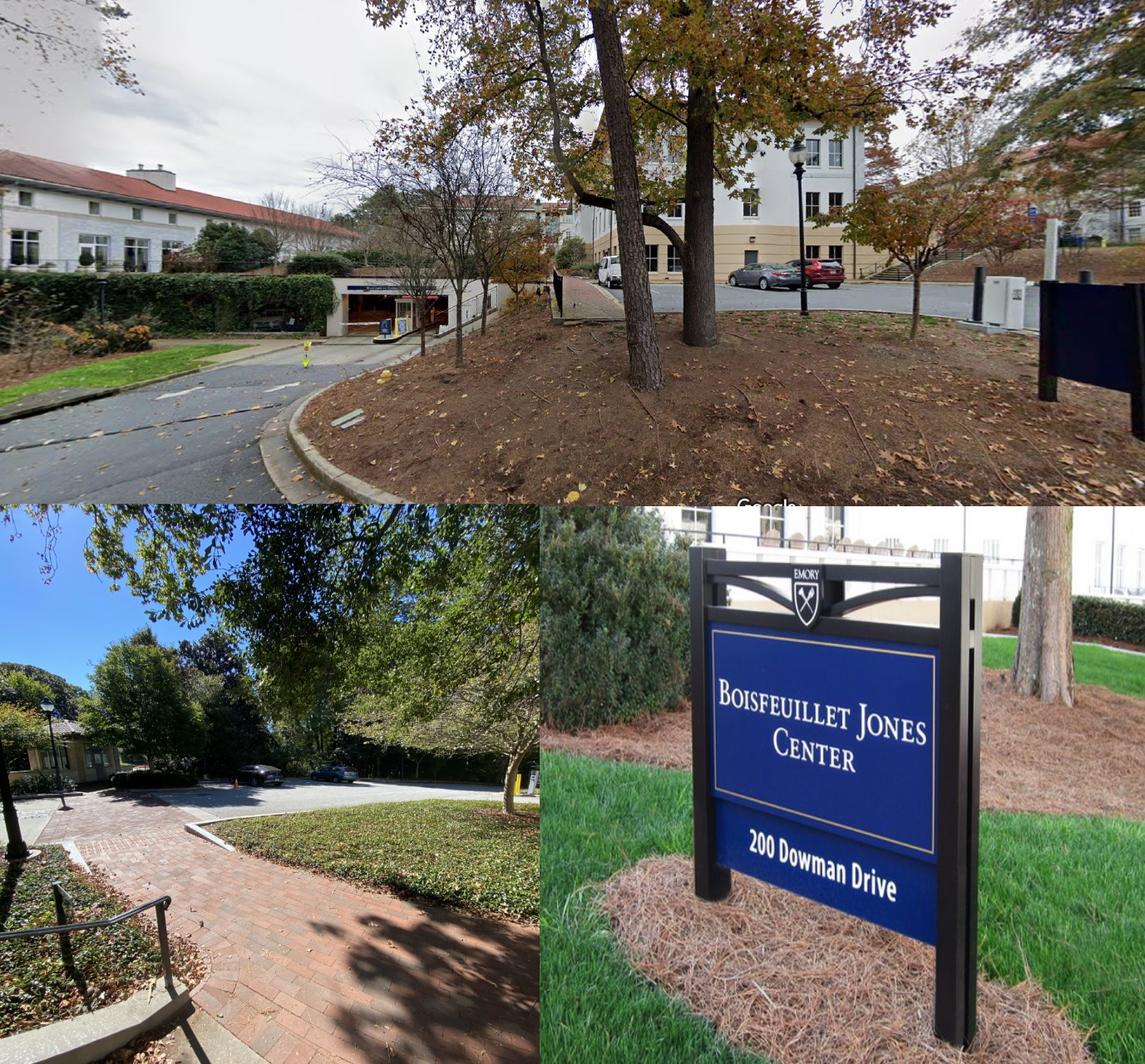 Parking Information
EmoryCard is located on the first floor of the Boisfeuillet Jones Center at 200 Dowman Drive. For your convenience, there is a small 30-minute parking area on the side of the building. Additionally, there is a visitor's parking deck adjacent to our building at 1390 Oxford Road.
How to Get Your EmoryCard